Podcast: Play in new window | Download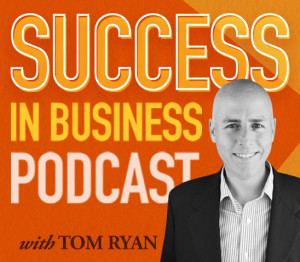 Start-ups are finding some creative new ways to get funding. Crowdfunding is incredibly popular right now so let's talk about it!
In Episode 209, your host and business coach Tom Ryan discusses with Jason Pyles the secrets to using Crowdfunding or Kickstarter campaigns as a way to to fund your start-up. First, you set a financial goal. For example, you might set a goal to raise $50,000. People can donate toward you goal and receive rewards as an incentive. You might not have suspected, because the whole vibe is so chill, but there are some regulations that you need to check out and there are certain business types that tend to be more successful on Kickstarter, so be sure to do your homework.
Kickstarter has 13 million visitors every month. 80,000 projects funded so far. The secrets to a successful campaign center on how you spread the word. Next week we'll talk about using videos to get funding. Thanks for listening!
Links for Today's Episode: