Podcast: Play in new window | Download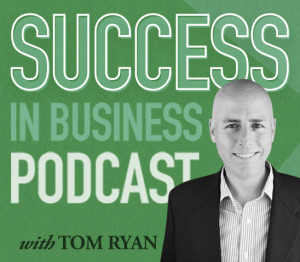 By their very nature, startups are risky. For every handful that succeed, breaking out on their own terms or surviving until an exit deal, dozens will run out of cash and go under. When you're thinking about leaving a steady, reliable corporate job for a position in the high-risk, high-reward startup world, you need to know exactly what you're getting into. That means turning the tables during the job interview, and getting some hard facts about how the company is doing financially.
In this week's episode, host and business coach Tom talks about the important questions about finances and company culture that every startup job candidate needs to be ready to ask. As always, Tom is joined by co-host and producer Jason Pyles.
• Show opening, and recap of the last show
• When startups pull talent from the corporate world (1:30)
• Recap of steps for determining startup fit (4:00)
• Financial security in early-stage companies is never guaranteed (7:00)
• Questions for determining the startup's fit for your needs (9:00)
Are you cash-flow positive today?
How long have you been cash-flow positive?
How will my compensation effect your cash flow?
How much funding have you raised, and who did it come from?
How much cash do you have on hand today?
What is your current cash burn?
What are yours plans for managing a financial dry spell?
• Why these questions matter, why they feel uncomfortable, and why it's absolutely vital to get a real answer to them from the startup (23:30)
• "If you're really uncomfortable asking any of these questions … don't do this, because it's going to tear you up." (26:30)
• The real risks of leaving an established company for a startup (27:30)
• Why financial questions are fair-game questions to ask (28:30)
• Other big questions to ask the startup (30:00)
What are the opportunities for compensation and financial gain beyond salary? (Stock options, earned equity)
How high of a priority do you place on providing freedom and flexibility to employees?
How do you keep your teams intellectually and professionally challenged?
• Putting it all together, and determining your fit with the startup (32:00)
• Looking for the obvious mis-alignments (33:00)
• Why good startups want to be asked thoughtful questions by job candidates (34:30)
• Sign off, and how to contact the show
• Call for horror-story hiring questions from listeners