Podcast: Play in new window | Download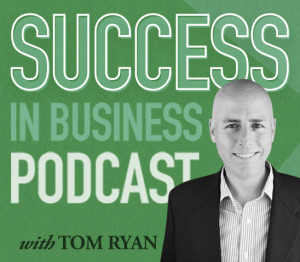 When it comes to your financials, investors want details. A great business idea or innovative strategy can only go so far. If they're going to buy in, they want to see the sales numbers, the customer data, and every report they can get their hands on.
In this episode, host and business coach Tom Ryan continues his exploration of the must-have reports every entrepreneur needs to have handy when pitching their business. As always, Tom is joined by producer and co-host Jason Pyles.
• Show opening, and recap of part one
• Key indicators and metrics reports investors want to see, continued
Sales metrics
Marketing spend
Customer acquisition costs
Customer churn
Salaries
• Tom's recurring dream story
• Homework: Create a summary of your historic and projected financials. Share with others, and get feedback.
• Next episode: Investment, and use of funding
• Sign off, and ways to contact the show
---
Links for Today's Episode:
Tweet Tom at: @TomRyanAVL
Do you have a question about your business? Tom would love to help you:
Leave a voicemail: (801) 228-0663
E-mail your questions: SuccessInBusinessPodcast@gmail.com
Like this podcast on Facebook
Follow this podcast on Twitter: @TomRyanSIBP
Get every episode free: Subscribe in iTunes