Podcast: Play in new window | Download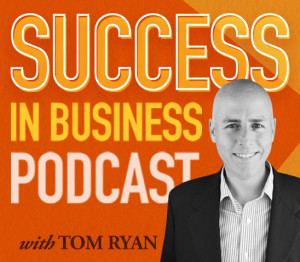 Kickstarter campaigns can be very successful if they are done right! Today in Episode 213 your host and business coach Tom Ryan discusses with Jason Pyles what makes a video effective. There are a lot of things that you need to do right to achieve that high production value in your video. Campaigns with good videos are funded twice as well according to Kickstarter.
Hiring a professional videographer is a big investment so you really want to check their portfolio and their references. Jason tells a couple of funny cautionary tales to illustrate the importance of finding good talent. If your have a tight budget for your project then Tom recommends approaching a local college or university's Video Department.
If you have an iphone you might be surprised at the quality of the video you can shoot on this kind of device. Just make sure you have a steady hand. A perfect solution to this concern is a this GoWorx GoKnuckles Handheld Mount.
Check out an example of a great kickstarter video here.
Audio quality needs to be sharp our people will tune out. You need to make sure your subjects are properly wired and that you are using good microphones.
A great location can add so much to your video. Choose a location that is relevant to your audience.
Thanks for listening!
Links for Today's Episode: