Podcast: Play in new window | Download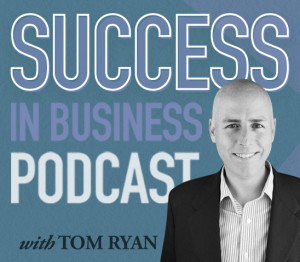 As you're wrapping up your pitch presentation, it's inevitable that your would-be investors will have questions. In part one, host and business coach Tom Ryan covered the obvious, predictable questions you can easily knock out of the park. Now it's time to talk about the less-easy questions.
In this episode, he takes a look at the tougher, less-obvious topics that can all too easily trip you up if you aren't prepared. Tom is joined, as always, by producer and co-host Jason Pyles.
• Show opening
• Recap of the FAQ thus far: Meatballs, Heaters and Junk Balls
• The Heaters:
6. How is your product or service defensible?
5. Why should we invest in your company?
4. What is your exit or acquisition strategy?
• Remember: There may not always be a right answer
• Listening to market feedback from investors
• To be continued …
• Sign off, and ways to contact the show
---
Links for Today's Episode:
Tweet Tom at: @TomRyanAVL
Do you have a question about your business? Tom would love to help you:
Leave a voicemail: (801) 228-0663
E-mail your questions: SuccessInBusinessPodcast@gmail.com
Like this podcast on Facebook
Follow this podcast on Twitter: @TomRyanSIBP
Get every episode free: Subscribe in iTunes