Podcast: Play in new window | Download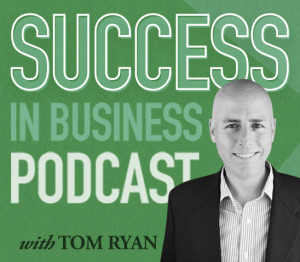 Investors love asking tough questions after a business pitch. They may start off with softball questions, but sooner or later they will start throwing you some real curveballs. How you react to those tricky, probing and often unexpected questions says a lot about your ability to manage the daily challenges of being an entrepreneur.
In this episode, host and business coach Tom Ryan wraps up this three-part series with the "junk balls" of the post-pitch Q&A session. As always, Tom is joined by co-host and producer Jason Pyles.
• Show opening, and Tom's podcast self-coaching
• "Kauffman Foundation's 40 Toughest Questions Investors Ask Entreprenuers"
• Recap of the FAQ thus far: Meatballs, Heaters and Junk Balls
• Junk Balls:
3. What are the top three risks you could face in your business right now?
2. This has been done before: Why is it going to work this time?

The importance of being presentable
Cluelessness as a red flag for ineptitude

1. Is this a solution in search of a problem?

Tom's example from a recent pitch
The problem of being in a market too early
• Sign off, and ways to contact the show
---
Links for Today's Episode:
Tweet Tom at: @TomRyanAVL
Do you have a question about your business? Tom would love to help you:
Leave a voicemail: (801) 228-0663
E-mail your questions: SuccessInBusinessPodcast@gmail.com
Like this podcast on Facebook
Follow this podcast on Twitter: @TomRyanSIBP
Get every episode free: Subscribe in iTunes