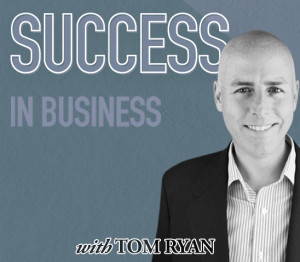 In my role as a Kauffman Foundation Entrepreneur in Residence, every day I get to work with some truly awesome people. These are the founders of startups and early stage companies, men and women who are willing to take a risk on turning an idea into a business. As a business coach, I'm in the unique position of being able to see the their struggles from a more detached vantage point. It doesn't take long before some common patterns — and problems — start to emerge.
The most common challenge I see with startups, for instance, is raising capital. Another common issue most early stage companies struggle with is getting traction and increasing sales. And then there's the third biggest problem most startups struggle with: Storytelling.
Knowing how to tell your company's story — and, to a lesser extent, understanding how to really nail down your messaging — is a chronic problem for many entrepreneurs. It's easy to overlook the basics of good storytelling, and to forget that you really have to earn the right to tell your story to the audience as you go. Here are five hugely important things to keep in mind as you refine your company's story.
1. Know your audience. Know who you need to reach, what they want, and what really drives their interests. As you develop your story, it's important to test your assumptions. It's the only way to make absolutely sure that you're reaching your customers. Along the way, you may find that your audience is different than you assumed it was — perhaps you're reaching a customer group you weren't aware of, or you aren't connecting with the audience you were aiming for — and you may need to make adjustments to your story as a result.
2. Speak their language, not yours. You need to be able to communicate well with your prospective customers, your current customers, and your partners. The highest priority in all of those interactions is that they fully understand and are engaged with what you're saying to them. If you're presenting a highly technical product or service to a decision-making executive, the last thing you want is for them to get lost in the jargon, and lose interest in your company as a result.
3. Give the right information in the right order. As a friend of mine once put it, "Don't wear your wedding dress on the first date." Sequence is important to the development of any relationship, from dating to business. It's important not to rush things, and to go through the steps one at a time. Instead of starting the story by explaining how their company makes their clients' lives better, many businesses will jump right into talking in detail about their products or services. That's not how effective storytelling works.
4. Answer the right questions (not the most comfortable ones). How do you answer when someone asks "What does your company do?" For most entrepreneurs, this is a tough question to answer succinctly, and it's easier to respond by answering how your company's products or services work. Your potential customers, however, aren't thinking about the logistics. They want to know if the problem they have is also the one your company solves.
5. Follow a proven story narrative. It can be easily to get lost in the details of storytelling, and to overlook the fundamental structure that gives the story its shape. Every great business narrative follows three simple steps.
Define the problem
Introduce a solution
Describe the value
This structure may be simple, but it's also incredibly important to get right. If you start by talking about the solution, for instance, it won't resonate with the audience because you haven't identified the problem first. By following an efficient story structure that your audience intuitively understands, it becomes much easier to focus on telling a compelling story that will resonate with your audience.