Podcast: Play in new window | Download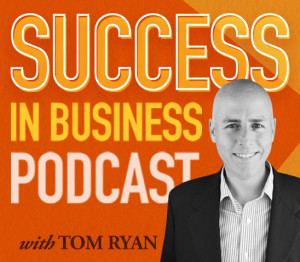 The way businesses connect with customers is constantly changing. There's no better example of this than the current move towards using "content marketing" to reach those customers directly. Content marketing is a big deal, particularly in a world where social media has become a primary marketing channel, but is it really that different from traditional marketing and advertising?
As host and business coach Tom Ryan explains, "If you don't get onboard the content marketing train, you're going to be left at the station." As always, Tom is joined in this discussion by co-host and producer Jason Pyles.
• Show opening
• The value of telling your story
• Content marketing: Any marketing that involves the creation and sharing of media in order to acquire or retain customers
• Common examples:
Blogs
Videos
Podcasts
Ebooks
Infographics
Vines
Whitepapers & Case studies
• Content marketing is nothing new
• Content marketing vs. traditional advertising
• Building relationships by educating, entertaining and informing potential customers
• Jay Baer's blog post about content marketing
• Social media as a relationship-building tool
• Snapchat as the future of content marketing?
• Dove's Real Beauty Sketches site
• Using brand content to reach millennials
• Sign off, and ways to contact the show
---
Tweet Tom at: @TomRyanAVL
Do you have a question about your business? Tom would love to help you:
Leave a voicemail: (801) 228-0663
E-mail your questions: SuccessInBusinessPodcast@gmail.com
Like this podcast on Facebook
Follow this podcast on Twitter: @TomRyanSIBP
Get every episode free: Subscribe in iTunes