Podcast: Play in new window | Download
In this special episode of the Success in Business Podcast, host Tom Ryan finally unleashes his epic tale about a bachelor party, a mustache contest, too-short cutoff jeans, and how the all collided at an iconic car race. In addition to a few laughs, this anecdote might even include a valuable lesson for would-be entrepreneurs.
In addition to his work as a raconteur and podcast host, Tom Ryan is a business coach with the Kauffman Foundation Entrepreneur in Residence program in Asheville, NC. As always, Tom is joined by co-host and producer Jason Pyles.
• Show opening
• Separating great business ideas from great business execution
• Most entrepreneurs are drowning in great ideas
• The bachelor party at the Indy 500
• The "dirty mustache" competition
• Raising the stakes: Jean shorts, temporary tattoos and lone wolf / dreamcatcher t-shirts
• Attempted irony meets reality on race day
• Why "great ideas" don't always mean success
• Pets.com and Webvan.com
• Why you shouldn't chase every great idea
• Sign off, and ways to contact the show
---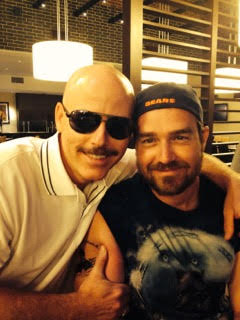 Links for Today's Episode:
Tweet Tom at: @TomRyanAVL
Do you have a question about your business? Tom would love to help you:
Leave a voicemail: (801) 228-0663
E-mail your questions: SuccessInBusinessPodcast@gmail.com
Like this podcast on Facebook
Follow this podcast on Twitter: @TomRyanSIBP
Get every episode free: Subscribe in iTunes