Podcast: Play in new window | Download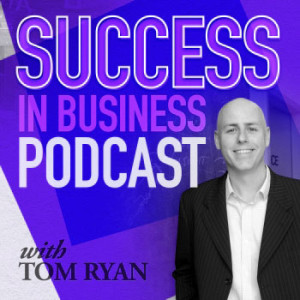 Is emotion running your sales process? In this episode, host Tom Ryan explains the importance of keeping your sales team objective, and how to recognize when a sales rep is letting their optimism overrule their critical perspective. And what better way to explore this topic than with a top 10 list?
Join Tom and co-host Jason Pyles for this fun discussion about the things sales reps say that should set off all kinds of alarms for entrepreneurs and business owners. These are phrases are warning signs that deals aren't quite coming together, that meetings didn't go as well anticipated, or that situations aren't as favorable as hoped for.
• Introduction, and the problem with emotion in sales
• Top 10 Red Flag Sales Rep. Expressions:
"I think …"
"I believe …"
"I'm pretty sure …"
"I'm hoping …"
"It's a done deal, if …"
"It feels like …"
"I can't imagine …"
"No, but I'm going to …"
"It looks good, but …"
"I sent an email …"
• Jason's Bonus: "It should be there …"
• Tom's Bonus: "Let that be our problem …"
• Objective sales rep statements to listen for:
"I know who needs to be involved …"
"I double-checked it …"
"I have a firm commitment …"
"I made sure …"
"I'm still confirming …"
• Sign off and thanks
Thanks for listening!
---
Links for Today's Episode:
Learn more about The Startup Weekend
Tweet Jason nicknames to: @TomRyanAVL
Do you have a question about your business? Tom would love to help you:
Leave a voicemail: (801) 228-0663
E-mail your questions: SuccessInBusinessPodcast@gmail.com
Like this podcast on Facebook
Follow this podcast on Twitter: @TomRyanSIBP
Get every episode free: Subscribe in iTunes