Podcast: Play in new window | Download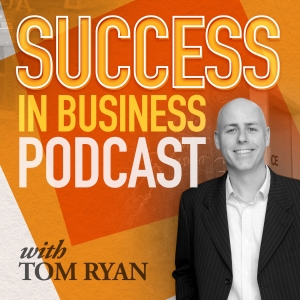 Professionalizing the sales side of your business involves more than just creating a strong sales pitch. It's about of creating a series of core competencies to create long-term, sustainable success.
In this episode, host Tom Ryan and co-host Jason Pyles provide an overview to their upcoming series of podcasts all about professionalizing your company's sales. Learn why it's important to develop these core competencies, and get and introduction into some of the key questions they'll be exploring this week.
• Introduction, getting over the Monday rut, and sales discussion recap (0:00)
• The next steps towards professionalizing your sales process (2:10)
• Taking a company from "winging it" to a repeatable, scaleable process (4:05)
• The 10 core elements for professionalizing sales (6:25)
Value Proposition: What's your message?
Customers: Do you know who your customers are?
Economics: How much should you pay for sales?
Activity: What are your core sales activities?
Activity Management: How do you manage your sales activities?
Channels: Where am I going to sell my stuff?
Collateral: What do I need to support my sales efforts?
Contracts: What type of agreements do I need, and why?
Team: Who has the right talents to do this job, and how do I find them?
Training: How do I develop talent into rockstar team members?
• Three steps for developing these core competencies (12:10)
• Sign off, thanks and next episode preview (13:15)
---
Links for Today's Episode:
Tweet Jason nicknames to: @TomRyanAVL
Do you have a question about your business? Tom would love to help you:
Leave a voicemail: (801) 228-0663
E-mail your questions: SuccessInBusinessPodcast@gmail.com
Like this podcast on Facebook
Follow this podcast on Twitter: @TomRyanSIBP
Get every episode free: Subscribe in iTunes