Podcast: Play in new window | Download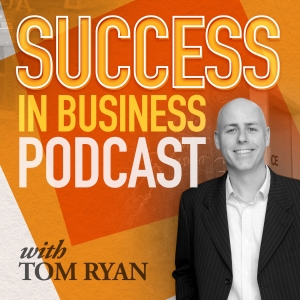 In this episode, Tom concludes his one-on-one consultation with author and burgeoning entrepreneur Pam. As an author without an established following, what's the best use of Pam's time and effort? Should she reach out to publishers directly, or should she invest her resources in building an audience through other channels, such as ebooks and blogs?
Tom and co-host Jason Pyles explore this topic with Pam, and tie up a few loose threads from earlier in the conversation.
• Introduction and review of the consultation thus far
• Aligning interests to achieve your long-term goals
• Perspectives on taking the path of least resistance
• The benefits of building a following
• Opportunities, and the thoughtful balancing of your product and brand
• Prioritizing and creating a concrete plan
• Consultation wrap-up
Thanks for listening!
---
Links for Today's Episode:
Learn more about The Startup Weekend
Tweet Jason nicknames to: @TomRyanAVL
Do you have a question about your business? Tom would love to help you:
Leave a voicemail: (801) 228-0663
E-mail your questions: SuccessInBusinessPodcast@gmail.com
Like this podcast on Facebook
Follow this podcast on Twitter: @TomRyanSIBP
Get every episode free: Subscribe in iTunes
If you're a first-time listener, Tom Ryan's Success in Business Podcast is a weekday show that provides how-to advice for entrepreneurs and small business owners. Thanks for listening.