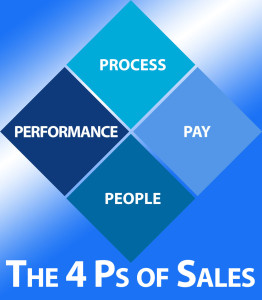 Compensation is always a hot topic in the business world. It's something that both startups and established companies struggle with, and something that sales experts are in constant debate over. It's a subject I'm asked about all the time in my role as a business coach, and it's also a practical question I've had to take on more than a few times as an entrepreneur.
At the core of all this discussion and confusion is a surprisingly simple question: How much should I pay for sales?
When you're growing and optimizing the sales side of your business, you always want to have the best salespeople you can get. No one expects that this great talent will work for free, but at the same time you want to be sure that you're not overpaying. Finding that perfect balance between pay and performance can be tricky.
The first thing to realize is that there is a strong correlation between the kind of compensation you offer and the quality of talent you can attract. Lower compensation will generally attract lower-quality talent, and higher compensation will generally attract higher-level talent. If you need high-quality salespeople to consistently realize a profit, you need to be realistic about how much it is going to cost.
This brings us to our first big question: What kind of sales talent do you actually need?
Many businesses don't need an "active" sales team, because they practice "passive" sales. This is true for most brick-and-mortar retailers, for instance. There's plenty of lower-level sales engagement when the customer steps foot inside the store, but the employee they talk to generally isn't actively going out and starting those sales conversations. A waitress might be subtly making a case for appetizers and desserts, but she isn't cold calling people in the hopes of getting them place an order for loaded nachos.
By contrast, an active sales process means going out and finding customers. It's a completely different kind of job from passive selling, and it requires a certain level of skill and training to do effectively. If you want an employee who can do this kind of sales, it means either attracting people who already have those skills, or investing time and money into training new employees.
This brings us to the next big question: How much is it going to cost to attract or develop the level of talent you need?
The short answer to this is "It depends." Every market and industry is different. That said, there are averages for common sales positions, and you can go to sites like Salary.com to get a rough idea.
That said, there's no better way of getting the most relevant and accurate information than to just go out and talk to people. Other people in your industry and region will always be able to give you a more well-rounded idea of what the compensation landscape looks like in your market.
I wouldn't start by talking to a direct competitor, of course, but it usually isn't too hard to find someone willing to talk to you in a comparable field. A surprising number of them will have no problem answering a question like "What does the typical compensation for your salespeople look like?"
Knowing a ballpark range of sales compensation is helpful, but it's not the whole story. Sales is a performance-based industry, and paying a flat salary for variable results generally doesn't make much sense. In my next post, I'll talk about the various forms of sales compensation, and how they can impact your bottom line.