Podcast: Play in new window | Download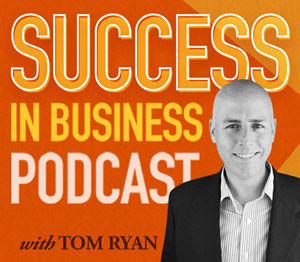 It's Friday, and that means it's time to have a little fun. On the heels of the last episode about rocking the pitch presentation, host Tom Ryan presents his list of presentation "Do's and Don'ts." Expect some handy tips, and some entertaining stories, in this freewheeling episode.
Listeners are also in for a special treat, as guest Natalie Pyles also joins in on the conversation. In addition to being producer Jason Pyles's wife, Natalie works behind the scenes as the show's audio editor.
• Show opening, and welcome to special guest Natalie Pyles
• Tom's Presentation Do's and Don'ts:
If you're using a projector, don't read the slides

Jason's college presentation story
Tom's college class story
Tom's story about Twyla (his wife) and following the rules

If you're using a projector, do take the time to rehearse

The value of an outline for handling presentation anxiety
Tom's tips for overcoming presentation anxiety
"I need to get back to you on that

Don't let your fear of public speaking detract from your presentation
Do acknowledge that you're a little bit nervous, if you need to
Don't rush your words due to nerves, or to cover more information
Don't ad-lib, particularly in a timed presentation
• Sign off, and ways to contact the show (by Natalie)
Links for Today's Episode:
Tweet Tom at: @TomRyanAVL
Do you have a question about your business? Tom would love to help you:
Leave a voicemail: (801) 228-0663
E-mail your questions: SuccessInBusinessPodcast@gmail.com
Like this podcast on Facebook
Follow this podcast on Twitter: @TomRyanSIBP
Get every episode free: Subscribe in iTunes