Podcast: Play in new window | Download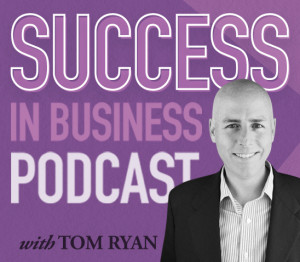 Is equity-based funding really the best option for financing the growth of a startup? For many early-stage companies, trading in a percentage of the ownership for some much-needed cash makes a lot of sense. In other situations, however, the limitations and long-term risks outweigh the rewards. As with so many things in business, finding the "right" answer is really a matter of balancing options and understanding the greater context.
In this episode of the Success In Business Podcast, host and business coach Tom Ryan talks about some of the hidden disadvantages of equity-based finance. As always, Tom is joined by producer and co-host Jason Pyles.
• Show opening, and closing in on 200 podcasts
• Recap of seed funding series (2:00)
• The consequences of equity as a funding instrument (4:00)
• Cash flow, and why "not running out of cash" is the highest startup priority (4:30)
• Typical equity investments don't require repayment until the business is sold (6:00)
• $100,000 in equity investment versus $100,000 loan (7:00)
• Personal exposure and guarantees (11:30)
• Why tattoo ads on foreheads is a terrible business model (12:30)
• Next episode: Examples of personal exposure
• Sign off, and how to contact the show
---
Tweet Tom at: @TomRyanAVL
Do you have a question about your business? Tom would love to help you:
Leave a voicemail: (801) 228-0663
E-mail your questions: SuccessInBusinessPodcast@gmail.com
Like this podcast on Facebook
Follow this podcast on Twitter: @TomRyanSIBP
Get every episode free: Subscribe in iTunes