Podcast: Play in new window | Download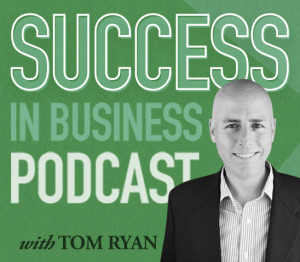 From an angel investor's perspective, a startup is only worth investing in if there's a good chance it will scale rapidly, steadily increasing in value and catching the attention of larger companies and big investors with very deep pockets. When the business has gained enough value to be sold at a handsome profit, it's time for a "liquidity event," allowing the angel investor to cash out their equity.
In today's episode, host and business coach Tom Ryan talks about the importance of an easy "exit" for the angel investors' business model. As always, Tom is joined by co-host and producer Jason Pyles.
• Show opening, and the return of the Talent Jam
• Recap on qualities investors look for using Asheville Angels criteria (4:00)
• Liquidity events and investor priorities (6:00)
• Liquid versus illiquid investments (7:00)
• Understanding the investor's rate of return target (8:00)
• The challenges of delivering a high rate of return (9:30)
• High-growth companies versus lifestyle companies (11:00)
• Next episode: Pros and cons of equity deals
• Sign off, and how to contact the show
---
Tweet Tom at: @TomRyanAVL
Do you have a question about your business? Tom would love to help you:
Leave a voicemail: (801) 228-0663
E-mail your questions: SuccessInBusinessPodcast@gmail.com
Like this podcast on Facebook
Follow this podcast on Twitter: @TomRyanSIBP
Get every episode free: Subscribe in iTunes