Podcast: Play in new window | Download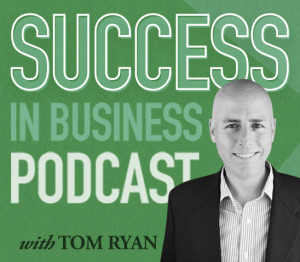 Most angel investors aren't looking to wade hip-deep into the projects they support. It's not the best use of their time, and it's a needless distraction from the business of investment. What a professional investor is looking for is a founder with that perfect mixture of enthusiasm and experience, and a motivated team behind them that can turn a great idea into a great business.
In today's episode, host and business coach Tom Ryan talks about what it means to have a great team, and why great founders often matter more than great business ideas. As always, Tom is joined by co-host and producer Jason Pyles.
• Show opening, and the "podcast slumber party" mood
• Recap of the seed funding series thus far (1:00)
• Why startup teams matter to angel investors (4:00)
• What makes for a strong startup team? (6:30)
• Startups are hard (7:30)
• "If you combine experience with passion, you become a safer bet to investors" (8:30)
• Podcasting as a parallel for first-time entrepreneurs (10:00)
• The value of the enterprising spirit (11:00)
• Next episode: Other elements of a team that appeals to investors
• Sign off, and how to contact the show
---
Tweet Tom at: @TomRyanAVL
Do you have a question about your business? Tom would love to help you:
Leave a voicemail: (801) 228-0663
E-mail your questions: SuccessInBusinessPodcast@gmail.com
Like this podcast on Facebook
Follow this podcast on Twitter: @TomRyanSIBP
Get every episode free: Subscribe in iTunes