Podcast: Play in new window | Download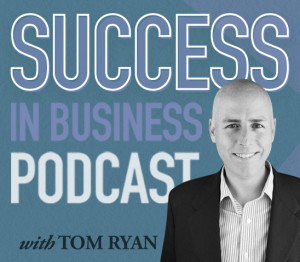 Angel investors generally have a focus. Sometimes their focus is on a geographical area or customer demographic, other times it's on a market niche or specific industry. Some groups even go as far as distinguishing between true startups and other early stage companies. Because these groups don't want to waste time talking to founders whose businesses don't fit within the scope of their interests, they almost always make this information easy to find. This means the first step for finding angel investment money is often finding the right angel group to talk to.
In today's episode, host and business coach Tom Ryan talks about investor criteria using a group that's close to home, local angel investment group Asheville Angels. As always, Tom is joined by co-host and producer Jason Pyles.
• Show opening, and restaurant leftover etiquette
• Seed funding and valuations recap (4:00)
• Understanding investment profiles of angel investors (6:00)
• Asheville Angels investment criteria (8:00)
• Generalist funds versus specialty and niche market investment funds (9:00)
• Is there a difference between "startup" and "early stage" companies? (11:30)
• Next episode: Why the startup team is important to angel investors
• Sign off, and how to contact the show
---
Tweet Tom at: @TomRyanAVL
Do you have a question about your business? Tom would love to help you:
Leave a voicemail: (801) 228-0663
E-mail your questions: SuccessInBusinessPodcast@gmail.com
Like this podcast on Facebook
Follow this podcast on Twitter: @TomRyanSIBP
Get every episode free: Subscribe in iTunes