Podcast: Play in new window | Download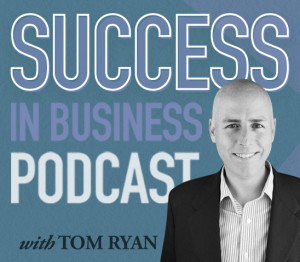 Firing an employee is one of the most uncomfortable things you can do as an entrepreneur. From letting underperforming sales reps go to strategic downsizing, it's always a thorny process filled with conflicting emotions. The smaller the company, the more intense those personal relationships tend to be, making things even more complex. There are times where firing people is inevitable, and where the best you can hope for is to make it as painless of a process as possible.
In this episode, host and business coach Tom Ryan discusses the best practices for letting employees go. As always, Tom is joined by co-host and producer Jason Pyles.
• Show opening
• Letting people go is never easy
• Corporate versus startup downsizing
• Tom's story about coaching a company reducing a workforce
• A tale of two sales reps
• Firing someone you know is always personal
• Tom's advice to the CEO
Sales is a performance game, and you have to perform
You can't afford to be patient
Making tough calls is a test of your leadership
Firing is like a breakup, and often both parties are better for it in the long run
• "That sucked, and I never want to do that again, so I'm going to hire a lot better next time."
• What message does firing send to other employees?
• Lessons learned from parenting
• Sign off, and ways to contact the show
---
Links for Today's Episode:
Tweet Tom at: @TomRyanAVL
Do you have a question about your business? Tom would love to help you:
Leave a voicemail: (801) 228-0663
E-mail your questions: SuccessInBusinessPodcast@gmail.com
Like this podcast on Facebook
Follow this podcast on Twitter: @TomRyanSIBP
Get every episode free: Subscribe in iTunes