Podcast: Play in new window | Download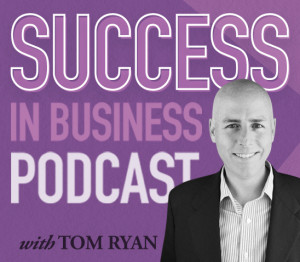 Building a strong competitive strategy isn't just a matter identifying the other companies in your market. To answer those hard questions that will inevitably come from potential investors, you need to have a clear picture of how your business stacks up against not only your rivals, but also "dark horse" companies and even your "frenemy" partners. That means putting in some time doing the less-than-glamorous stuff of SWOT research.
In this episode, host and business coach Tom Ryan takes a tactical look at creating a winning competitive strategy for your startup pitch. As always, Tom is joined by producer and co-host Jason Pyles.
• Show opening, and recap of the "Power Pitch" series thus far
• Competitive strategy: Who do you have to beat to win your customers, and why will they pick you over the rest?
• "You have to research the crap out of your competitors"
• Who are your competitors, and how do you compete with them?
• Competitor types:
Nemesis: Your known direct competitors
Worthy opponent: Someone who kind of does what your company does, but not really
Frenemy: Partnerships that include a degree of potential competition
Dark horse: The competitor that you don't yet know about, or one that you haven't given serious consideration
• Looking at your competitors through the eyes of the market and your customers
• Methods for gathering information about the competition
• SWOT analysis (strengths, weaknesses, opportunities and threats) for assessing competitors
• Homework: Clearly define your competitive strategy. Write it down, share with others, and get feedback to refine your strategy.
• Next episode: The Management Team
• Sign off, and ways to contact the show
---
Links for Today's Episode:
Tweet Tom at: @TomRyanAVL
Do you have a question about your business? Tom would love to help you:
Leave a voicemail: (801) 228-0663
E-mail your questions: SuccessInBusinessPodcast@gmail.com
Like this podcast on Facebook
Follow this podcast on Twitter: @TomRyanSIBP
Get every episode free: Subscribe in iTunes