Podcast: Play in new window | Download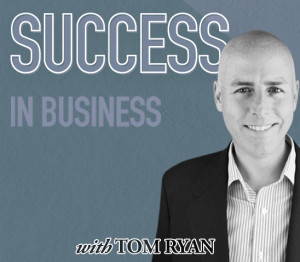 Why is your team the right one to invest in? Sure, you may have found a great market niche, and come up with a solid product or service to fill that need. But does your company's specific collection of founders, advisors and key employees really have what it takes to create a successful business to address that gap in the market? How can you demonstrate that your team is up to the task?
In this episode, host and business coach Tom Ryan explains what investors like to see in a great management team, and some of the red flags they look for in bad ones. As always, Tom is joined by producer and co-host Jason Pyles.
• Show opening, and recap of the "Power Pitch" series thus far
• Management team: Who are key players, and why are they the right team for the task?
• Building an overview of your team's experience and capabilities
• Investor perspective on your management team: "Why should we believe that your people can get this done?"
• Be succinct
• Founders: Focus on previous startup experience — including failures
• Identify the gaps in your founding team, and fill them with the best talent possible
• Investors and advistors: Strategic investors can bring credibility to the team
• Key employees: People who will have a profound impact on the business
• Contractors: Best avoided in a pitch unless they are strategically important to the business, as time and real estate is limited
• Describe how you will recruit and retain great talent as you scale
• Is your home market able to support your talent needs?
• Be prepared to describe your company culture, benefits and pay scale if asked
• People invest in people: A great team can be the deciding factor for an investor
• Homework: Clearly describe your team. Write this down, share with others, and get feedback to refine your description.
• Next episode: Financials
• Sign off, and ways to contact the show
---
Links for Today's Episode:
Tweet Tom at: @TomRyanAVL
Do you have a question about your business? Tom would love to help you:
Leave a voicemail: (801) 228-0663
E-mail your questions: SuccessInBusinessPodcast@gmail.com
Like this podcast on Facebook
Follow this podcast on Twitter: @TomRyanSIBP
Get every episode free: Subscribe in iTunes