Podcast: Play in new window | Download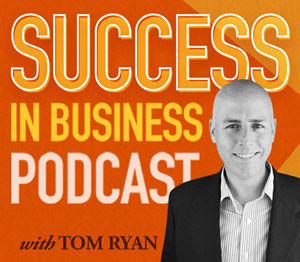 Great business pitches don't happen by accident. They are the result of an intentional process combining an awareness of the market with the audience-captivating insights of a true storyteller. The best foundation for a powerful pitch is to start by establishing "the problem." It's that un-met need, nagging anxiety or obvious gap in the market that your business will solve.
In this episode, host and business coach Tom Ryan explains what "the problem" is, how it works, and why it's so important to creating a strong pitch. As always, Tom is joined by co-host and producer Jason Pyles.
• Show opening, and the best use of "Let that be my problem"
• The "Problem Statement"
• Finding the un-met need
• Uber's problem statement: "Don't you wish you could use your smartphone to find and pay for a cab?"
• Understanding the problem statement
• Tom's business pitch competition story
• The problem statement puts everything else in your pitch into context
• Homework: Write down what is missing from the market today that your product will provide, or the anxiety currently in the market that your product will solve. Then, start talking to people about it.
• Next episode: The Solution
• Sign off, and ways to contact the show
Links for Today's Episode:
Tweet Tom at: @TomRyanAVL
Do you have a question about your business? Tom would love to help you:
Leave a voicemail: (801) 228-0663
E-mail your questions: SuccessInBusinessPodcast@gmail.com
Like this podcast on Facebook
Follow this podcast on Twitter: @TomRyanSIBP
Get every episode free: Subscribe in iTunes