Podcast: Play in new window | Download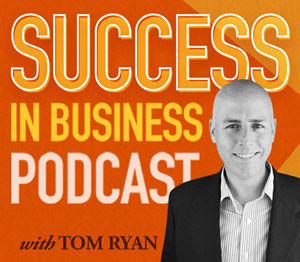 Breaking up is never easy. When the breakup is between business founders, rather than romantic partners, things can become especially painful. When those founders are friends working on a handshake agreement, the failure can be catastrophic.
In today's episode, host and business coach Tom Ryan shares the story his very first startup, which he co-founded with a friend. Learn how a few bad calls at the start resulted in a failed business and a friendship that nearly didn't recover.
• Show introduction
• The wisdom that comes from epic breakups
• Why founder breakups can be exceptionally painful
• The story of Tom's first business, a beer-of-the-month club, started with a friend
• Issues to watch out for:
Accountability: Who has the final authority?
Communication: Are all founders working from the same information?
Expectations: Are the founders comfortable with their business roles?
Anticipate Friction: Do you have a board of advisors who can help negotiate disagreements?
• When a founder partnership struggles:
Don't let yourself off the hook
Consider a business-partnership counselor
• Sign off, and ways to contact the show
Links for Today's Episode:
Tweet Tom at: @TomRyanAVL
Do you have a question about your business? Tom would love to help you:
Leave a voicemail: (801) 228-0663
E-mail your questions: SuccessInBusinessPodcast@gmail.com
Like this podcast on Facebook
Follow this podcast on Twitter: @TomRyanSIBP
Get every episode free: Subscribe in iTunes