Podcast: Play in new window | Download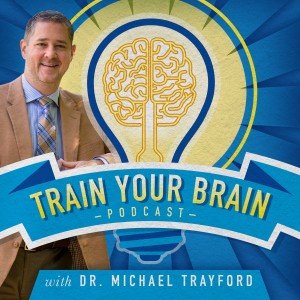 In this final installment of Tom Ryan's interview with Neurologist and entrepreneur Dr. Michael Trayford, we discuss the value of content creation, the brains of entrepreneurs, some simple tips for keeping your brain in shape, and much more.
For brain training tips try listening to The Train Your Brain Podcast here. And, for more information on Apex Brain Centers click here."
• Introduction and recap of the interview thus far
• The value of content and content creation
• The Train Your Brain Podcast, and new content and programs
• Are the brains of entrepreneurs different?
• Quick recommendations for sharpening your mental abilities
Lifestyle: Managing stress, sleep, exercise, diet
Being social: Volunteering, joining a group, talking with neighbors
• Work/life balance in relation to brain training
• Brain training tips for entrepreneurs
• Food in business development
• Sign off, and ways to contact the show
---
Links for Today's Episode:
Tweet Tom at: @TomRyanAVL
Do you have a question about your business? Tom would love to help you:
Leave a voicemail: (801) 228-0663
E-mail your questions: SuccessInBusinessPodcast@gmail.com
Like this podcast on Facebook
Follow this podcast on Twitter: @TomRyanSIBP
Get every episode free: Subscribe in iTunes