Podcast: Play in new window | Download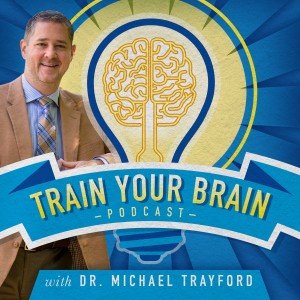 In the third installment of our interview with Neurologist and entrepreneur Dr. Michael Trayford, we discuss the big shifts from moving from a traditional medical practice to a client-focused business. Dr. Trayford talks with host and coach Tom Ryan about growing this business both in brick-and-mortar world, as well as in the online realm.
For brain training tips try listening to The Train Your Brain Podcast here. And, for more information on Apex Brain Centers click here.
• Introduction and recap of the interview thus far
• The value of learning to "turn off" your brain
• Differences in brain flexibility with age
• Lessons learned in business
• From medical practice to small business
• Building an international client base
• Defining organization processes
• Apex Brain Centers online media strategy
• More to come next time
• Sign off, and ways to contact the show
---
Links for Today's Episode:
Tweet Tom at: @TomRyanAVL
Do you have a question about your business? Tom would love to help you:
Leave a voicemail: (801) 228-0663
E-mail your questions: SuccessInBusinessPodcast@gmail.com
Like this podcast on Facebook
Follow this podcast on Twitter: @TomRyanSIBP
Get every episode free: Subscribe in iTunes