Podcast: Play in new window | Download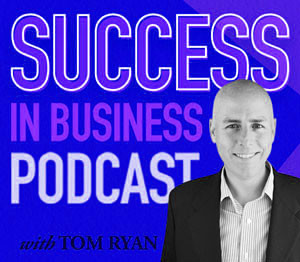 What are the qualities that make for a great entrepreneur? In this "on the road" episode, host Tom Ryan explore this fantastic listener-submitted question. To give the question more grounding, Tom explores this topic as a kind of "Entrepreneur Job Description."
Learn the "must have" qualities every business creator needs to possess, as well as the "should have" traits and "big plusses" that help define great entrepreneurs.
• Introduction and "On The Road" explanation
• George's question: "What are the strengths and qualities that make a good entrepreneur?"
• The entrepreneur job description
• The Must-Haves:
Integrity: Good people only want to do business with other good people.
Initiative: A successful entrepreneur must be willing to seize opportunities as they present themselves.
Intelligence: It's a no-brainer! You have to have a reasonable amount of intelligence to start and grow a business, because there is no playbook for success.
• The Should Haves:
Confidence: Starting and running a successful company is hard to do if you don't believe in your own abilities.
Coachability: The more quickly and easily you can learn from others, the easier it will be to absorb the countless lessons you will need to learn as you develop your business.
Communication: As a leader, you will constantly need to effectively communicate your ideas and thoughts.
• The Big Plusses:
Humility: Confidence is great, but to survive your inevitable failures, it needs to be tempered with humility.
Agility:Today's business world moves quickly, and you have to be fast on your feet if you want to stay ahead.
Steadfastness: Great entrepreneurs don't cut and run at the first sign of trouble. They hang in here, and muscle through the hard times.
• Sign off, and ways to contact the show
---
Links for Today's Episode:
Tweet Jason nicknames to: @TomRyanAVL
Do you have a question about your business? Tom would love to help you:
Leave a voicemail: (801) 228-0663
E-mail your questions: SuccessInBusinessPodcast@gmail.com
Like this podcast on Facebook
Follow this podcast on Twitter: @TomRyanSIBP
Get every episode free: Subscribe in iTunes