Podcast: Play in new window | Download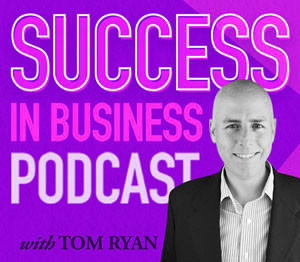 What are the fundamental steps for creating a viable business? What groundwork needs to be laid before any entrepreneur can take their business plan to investors? In this episode, host Tom Ryan strips the business-creation process down to the most basic levels to reveal the core elements of a viable startup.
Tom is on the road this week, requiring a slight change of format from two-person discussion to solo show format. As a result, he'll be taking on a variety of listener questions.
• Introduction and explanation of this "On The Road" episode
• "Friends and Family" startup funding rounds
• Real-life example of a company Tom is coaching
• "What is the first thing you would do when starting a business?"
• Start with the financials
• Restaurant model for understanding costs and profits
• Key things to consider
Cash (flow) is king
Cash flow and profitability are not the same thing
Know your price points, and the costs to make your stuff
How much will it cost to run the business?
• Becoming cash-flow positive
• Sign off, and ways to contact the show
---
Links for Today's Episode:
Tweet Jason nicknames to: @TomRyanAVL
Do you have a question about your business? Tom would love to help you:
Leave a voicemail: (801) 228-0663
E-mail your questions: SuccessInBusinessPodcast@gmail.com
Like this podcast on Facebook
Follow this podcast on Twitter: @TomRyanSIBP
Get every episode free: Subscribe in iTunes