Podcast: Play in new window | Download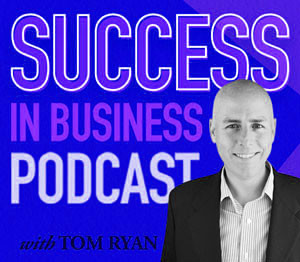 Are long-form business plans really necessary for every startup? Are they even all that useful? Are there better alternatives? This week, host Tom Ryan takes on this controversial topic, explaining his skeptical view of traditional business plans and offering some other options for fledgling entrepreneurs.
Tom is on the road this week, requiring a slight change of format from two-person discussion to solo show format. As a result, he'll be taking on a variety of listener questions.
• Introduction for the first "On The Road" episode
• Jim's question about creating a startup business plan
• Business planning versus business plans
• When you might need a business plan
• Hiring someone else to write your business plan
• Alternatives to long-form business plans
Executive summary / Teaser Document
Presentation Decks, and Slidebean
• Sign off, and ways to contact the show
---
Links for Today's Episode:
Tweet Jason nicknames to: @TomRyanAVL
Do you have a question about your business? Tom would love to help you:
Leave a voicemail: (801) 228-0663
E-mail your questions: SuccessInBusinessPodcast@gmail.com
Like this podcast on Facebook
Follow this podcast on Twitter: @TomRyanSIBP
Get every episode free: Subscribe in iTunes