Podcast: Play in new window | Download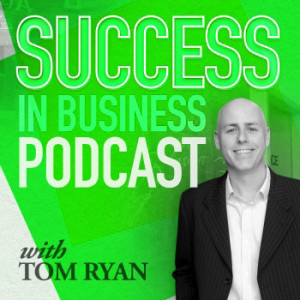 Welcome to the Success in Business Podcast, Episode 038. This show is Part 1 of 5 episodes titled "An Entrepreneur Consultation With Pam the Author." These next five podcast episodes constitute a series that is derived from one, full-length, sit-down consultation that your host, Tom Ryan, had with an author named Pam.
In this first part, Tom asks Pam to explain the inspiration for starting a business with her art and her writing. Pam mentions that a book called "The Courage to Heal" inspired her to want to write her own book about her life experiences in hopes of helping other people who have endured a similar ordeal.
Tom also talks to Pam about identifying the various objectives that she has for her book, and he describes how useful it can be for an entrepreneur to express his or her purpose aloud.
Next Tom places Pam's goals for her book into a business context. He discusses the importance of identifying who Pam's market will be for her book. Then Tom talks about finding out more about the people who make up Pam's target market.
Tom encourages Pam to think about her value proposition, which is when an entrepreneur considers the question: "How can my product make my customers' lives better?"
All of this and more waits for you in Episode 038 of the Success in Business Podcast. Join us tomorrow for Part 2! Thanks for listening.
Links for Today's Episode:
Learn more about The Startup Weekend
Tweet Jason nicknames to: @TomRyanAVL
Do you have a question about your business? Tom would love to help you:
Leave a voicemail: (801) 228-0663
E-mail your questions: SuccessInBusinessPodcast@gmail.com
Like this podcast on Facebook
Follow this podcast on Twitter: @TomRyanSIBP
Get every episode free: Subscribe in iTunes
If you're a first-time listener, Tom Ryan's Success in Business Podcast is a weekday show that provides how-to advice for entrepreneurs and small business owners. Thanks for listening.