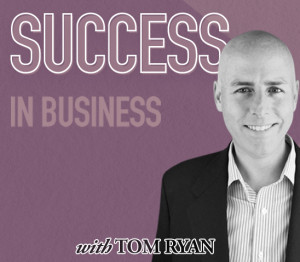 Great business planning has a lot of moving parts. The more you can nail down things like your value proposition, your business model, and your go-to-market strategy, the easier it will be to you to be successful. There's even that all-important detail of how your business will actually manage to turn a profit. The idea behind a business plan is to answer all of these questions in a single, relatively easy to read document.
But is a narrative business plan really the best option? To answer that question, it helps to understand the audience. Who will be reading this business plan? Will it just be investors and lenders, or is this something you'll be showing to potential co-founders or high-value employees? What kind of document will give those people the information they need, and in the easiest-to-digest form?
Is a longform business plan really the best document to use in all cases, or are there better options available? If so, what are they? There are two very useful instruments that can be created in much the same way as a longform business plan, and from the same information.
The first is called an executive summary, and it's another narrative approach to outlining the structure of your business. Executive summaries are often included as the opening section of a longform business plan, but even as standalone documents they are rarely longer than a couple of pages. You can think about an executive summary as a teaser, giving the reader just enough information to make them interested. For this reason, it's often the first document you would share with a potential investor.
I've spent some time working in private equity, and this kind of executive summary can be extremely helpful from the investor's point of view. When you're an investor and you see an opportunity that seems interesting, one of your first requests is to see these "teaser documents." There are even marketplace applications that serve to connect investors and opportunities, and embedded in the profiles of companies looking for investment are boilerplate documents like an executive summary.
The second useful document that can result from business planning is the pitch deck. If you're going to pitch to any kind of investor — from friends-and-family to later-stage investors like venture capital firms — it's important to have the business narrative down to its key talking points. By compressing these points down into a series of slides, it forces you create a business narrative that is as concise, clear and crisp as possible.
Both of the documents serve the same essential function of a longform business plan. Unlike a longform business plan, however, executive summaries and pitch decks can be used in a variety of situations. That versatility helps to justify the time they take to create. Creating a narrative business plan is a big investment of time, and nine times out of ten, I'd argue that it's just not worth the hassle.
When you're starting or growing a business, your time is already spread thin. A traditional business plan might only be seen by a single investor, while an executive summary or pitch deck can be easily shared with a wide variety of potential investors, partners, lenders, or potential employees. For me, the choice of where to invest my time, energy and effort is obvious.