Podcast: Play in new window | Download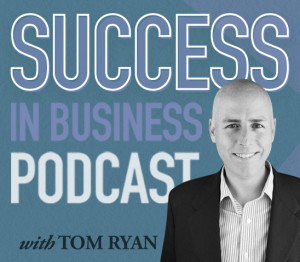 Your first conversation with a prospective client or customer can be a balancing act. During that initial discussion, you're doing more than just gathering some basic details. You're qualifying them, gauging how serious their interest is, and trying to determine how well their needs align with your products or services. At the same time, it's absolutely vital to keep their attention.
There's no better way to do that than to tell them a good story. As it turns out, you had another client in a very similar situation, and they came to you for help …
In this episode, host and business coach Tom Ryan begins his series on changing your sales results through effective storytelling techniques. As always, Tom is joined by producer and co-host Jason Pyles.
• Show opening, and catching up on storytelling
• Initial consultation resources
• Storytelling as applied to sales
• Revisiting customer stories as sales tools
• Objectives in the initial consultation
• Inbound versus outbound leads
• Questions for inbound leads
• Questions for outbound leads
• "Your business remind me of a couple of my clients. Let me tell you about them."
• To be continued …
• Sign off, and how to contact the show
---
Tweet Tom at: @TomRyanAVL
Do you have a question about your business? Tom would love to help you:
Leave a voicemail: (801) 228-0663
E-mail your questions: SuccessInBusinessPodcast@gmail.com
Like this podcast on Facebook
Follow this podcast on Twitter: @TomRyanSIBP
Get every episode free: Subscribe in iTunes