Podcast: Play in new window | Download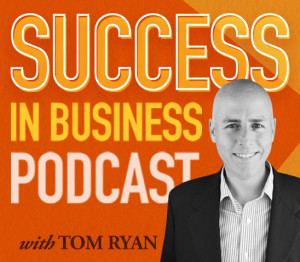 One of the often overlooked options for small-business and startup financing is getting a loan from a friend or family member. Not only can this kind of person-to-person loan be easier to get, but it's also more intuitive for both parties than trying to work out an equity-based deal. Getting your Aunt Sally to loan you $50,000 just isn't going to be as complex as trying to create a meaningful valuation for your startup for her to buy equity in. But just because they love you doesn't mean that friends and family loans should be taken any less seriously. Get this kind of deal wrong, and your family holidays are going to become pretty awkward.
In today's episode, host and business coach Tom Ryan explores a simple example of a friends and family loan in action. As always, Tom is joined by producer and co-host Jason Pyles.
• Show opening, and post-St. Patrick's Day recap
• Tom's forthcoming Ireland trip (2:00)
• Recap of debt financing topics thus far (4:00)
• 6 Methods for Raising Money for Your Startup (and Their Tradeoffs)
• Further thoughts on friends and family loans (5:00)
• "I promise you that if things go badly, Thanksgiving will get weird." (7:00)
• Hypothetical loan examples for startups (9:30)
$50k Loan from Aunt Sally
Principle: $50,000
Parties: Aunt Sally, Us
Interest and Rate: 5%
Frequency: Paid at the end of 2-year term
Total amount to repay Aunt Sally: $55,000
• What are the rules of the loan? (12:30)
What happens if the loan isn't paid back?
Are there any options for extending the loan?
Are there penalties for late or early payments?
Can the loan be paid off early?
Is the loan secured?
Is there a personal guarantee?
What state's law will govern the loan?
Can the loan be transferred?
• SIBP listeners in Ireland? (16:00)
• Sign off, and how to contact the show
• Reminder about the upcoming The Talent Jam in Asheville, NC
---
Tweet Tom at: @TomRyanAVL
Do you have a question about your business? Tom would love to help you:
Leave a voicemail: (801) 228-0663
E-mail your questions: SuccessInBusinessPodcast@gmail.com
Like this podcast on Facebook
Follow this podcast on Twitter: @TomRyanSIBP
Get every episode free: Subscribe in iTunes