Podcast: Play in new window | Download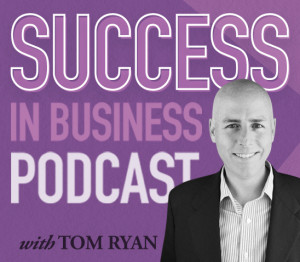 If you have an early-stage company that is looking for seed funding, you're going to be talking to a lot of investors. Understand what those venture capital firms and angel investors need to see from you, and your odds of reaching a funding deal increase dramatically. Fail to find that alignment, and getting the financial backing you're looking for will be virtually impossible. Thankfully, you always have at least one thing in common: Money.
In this episode, host and business coach Tom Ryan continues his explanation of the valuation process, shining a light on it from the investor's point of view. As always, Tom is joined by co-host and producer Jason Pyles.
• Show opening, recap of the Seed Funding series thus far
• Is raising money one of the hardest parts of starting a business? (3:00)
• Understanding the equity game (4:30)
• Funding deals often fall apart during the valuation (5:30)
• Money is the foundation of the relationship between investors and entrepreneurs (6:30)
• Understanding the investor's perspective (7:30)
• Getting put through the paces with angel funds and small VC firms (10:00)
• The investors' golden rule (11:30)
• Understanding investors' return-on-investment math: Principle, Term and Interest (12:00)
• Investors need to make money on their money (14:00)
• Sign off, and how to contact the show
---
Tweet Tom at: @TomRyanAVL
Do you have a question about your business? Tom would love to help you:
Leave a voicemail: (801) 228-0663
E-mail your questions: SuccessInBusinessPodcast@gmail.com
Like this podcast on Facebook
Follow this podcast on Twitter: @TomRyanSIBP
Get every episode free: Subscribe in iTunes