Podcast: Play in new window | Download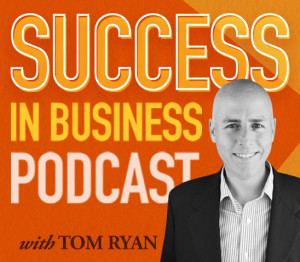 Raising money is a roadblock most early stage companies will encounter sooner or later. It can be a confusing topic, with a wide variety of competing models and expert opinions muddying the waters. To understand how fundraising works — particularly the "seed stage" funding that's relevant to most startups — we need to get back to basics.
In today's episode, host and business coach Tom Ryan outlines the fundamental stages of fundraising, discussing what they mean in purely practical terms for first-time entrepreneurs. Tom is joined by producer and co-host Jason Pyles.
• Show opening
• Three main categories entrepreneurs struggle with:
Fundraising
Traction & Sales
Messaging
• Focusing on early stage fundraising
• 6 Methods for Raising Money for Your Startup (and Their Tradeoffs)
• Startup funding stages
Seed stage: Your first outside capital
Organic growth stage: The business growing on its own momentum, usually through sales
Mature stage: Household name, IPO-stage and other public companies
• The difference between "seed stage" and "I love you" money
• Seed stage investments cover the shortfall of a startup not yet being profitable
• Seed investors can include:
Founders and co-founders
Friends and family
Angel investors
Grants and other "free" money
• Loans and equity in seed stage investment
• Organic stage funding, and investment to offset the costs of growth
• "Inorganic growth," or acquiring and integrating other businesses
• How organic funding is used
• Professional investors versus angel investors
• Equity, debt and financing
• Mature stage investments and institutional capital
• Next time: Equity-based funding
• Sign off, and how to contact the show
---
Tweet Tom at: @TomRyanAVL
Do you have a question about your business? Tom would love to help you:
Leave a voicemail: (801) 228-0663
E-mail your questions: SuccessInBusinessPodcast@gmail.com
Like this podcast on Facebook
Follow this podcast on Twitter: @TomRyanSIBP
Get every episode free: Subscribe in iTunes