Podcast: Play in new window | Download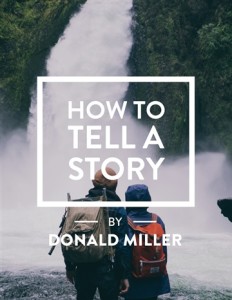 In today's social media-driven culture, content is king. But not all content is created equal. If you want your content marketing to resonate with your audience, it needs to tell a compelling story. Master storytelling, and people will crave every piece of content you create.
In today's episode, host and business coach Tom Ryan talks about his struggles finding a reliable system for creating great business content. Not only did he find a great resource that changed his entire approach to storytelling, but all it cost him was his email address. Tom is joined, as always, by co-host and producer Jason Pyles.
• Show opening, and why Jason is like an onion
• Why storytelling matters for today's businesses
• Tom's struggles with finding storytelling a great structure
• How To Tell A Story by Donald Miller
• Getting real value from marketing content
• Paying with your email as the standard for content
• The value of the network effect for great content
• To be continued …
• Sign off, and ways to contact the show
---
Tweet Tom at: @TomRyanAVL
Do you have a question about your business? Tom would love to help you:
Leave a voicemail: (801) 228-0663
E-mail your questions: SuccessInBusinessPodcast@gmail.com
Like this podcast on Facebook
Follow this podcast on Twitter: @TomRyanSIBP
Get every episode free: Subscribe in iTunes