Podcast: Play in new window | Download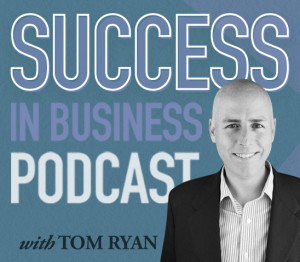 A new year bring with it the promise of a fresh start, both for you and your business. For many entrepreneurs out there, this means it's time to start getting serious. Are you ready to stop "playing business"? Are you ready to get out of the mindset of working "in your business" and start working "on your business"? If so, today's podcast is for you.
Host and business coach Tom Ryan talks about his business resolutions for this year, from "stop doing" to "start doing" goals. As always, Tom is joined by producers and co-host Jason Pyles.
• Show opening, and getting back into the groove
• Doing what you love for a career
• New Year's resolutions for your business
• "Start Doing" resolution: Professionalizing
Sales
Finance
Processes
• "Stop Doing" resolution: "Playing" Business
Decide what type of business you actually want to be in
Lifestyle versus high-growth businesses
Being less reactive
Stop procrastinating ("Sack up and do it")
• Sign off, and ways to contact the show
---
Tweet Tom at: @TomRyanAVL
Do you have a question about your business? Tom would love to help you:
Leave a voicemail: (801) 228-0663
E-mail your questions: SuccessInBusinessPodcast@gmail.com
Like this podcast on Facebook
Follow this podcast on Twitter: @TomRyanSIBP
Get every episode free: Subscribe in iTunes