Podcast: Play in new window | Download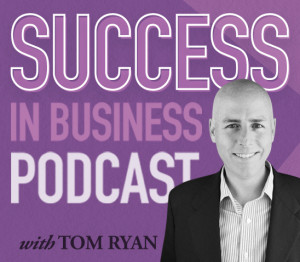 When you're billing by the hour, every moment you spend talking with a potential client matters. That's one reason why those hour-long initial consultations can be so frustrating, particularly when they don't result in a sale. Is there an alternative? Have you been doing it wrong this whole time?
In this episode, host and business coach Tom Ryan continues his seven-point plan to make the most out of an initial consultation. As always, Tom is joined by co-host and producer Jason Pyles.
• Show opening, and thoughts on New Year's Eve
• The "Resolution Effect"
• Recap of Part 1
• The 7 steps for a great initial consultation, continued:
5. Explain how you work: Describe your business in a compelling way that makes them both interested and want to be involved.
(Refer to the Business Power Pitch series for some great tips.)
• 6. Qualify the prospect: Ask probing questions to find if they are looking for a low-cost provider or a value provider, and if their needs match your services. (This is an important stage for setting price expectations.)
7. "How does this sound?": Does it makes sense to both parties to move forward? Only invest more time (quotes, samples, further conversation and meetings) if it does.
• Sign off, and ways to contact the show
---
Links for Today's Episode:
Tweet Tom at: @TomRyanAVL
Do you have a question about your business? Tom would love to help you:
Leave a voicemail: (801) 228-0663
E-mail your questions: SuccessInBusinessPodcast@gmail.com
Like this podcast on Facebook
Follow this podcast on Twitter: @TomRyanSIBP
Get every episode free: Subscribe in iTunes