Podcast: Play in new window | Download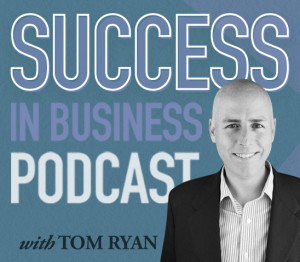 Few elements of the pitch process are more intimidating to new entrepreneurs than presenting their financials. It's where the hard numbers finally come out, and where investors tend to have the most probing questions to ask. The better prepared you are when you present your financials, the more likely your audience is to take you and your business seriously.
In this episode (part one of two), host and business coach Tom Ryan discusses the must-have features for a strong financials presentation. As always, Tom is joined by producer and co-host Jason Pyles.
• Show opening
• Recap of the "Power Pitch" series thus far
• Financials: The level of performance you can attain over the next 3 to 5 years
• If financials are intimidating, don't be afraid to seek out help
• Free resources are often available, such as SCORE
• Understanding financial projections
• In the pitch, financials anticipate and answer the most common questions about how the business will make money
• Key indicators and metrics reports investors want to see
Profit and loss summaries
Revenue and customer growth rates
Gross and net profits
Revenue per employee
• To be continued ….
---
Links for Today's Episode:
Tweet Tom at: @TomRyanAVL
Do you have a question about your business? Tom would love to help you:
Leave a voicemail: (801) 228-0663
E-mail your questions: SuccessInBusinessPodcast@gmail.com
Like this podcast on Facebook
Follow this podcast on Twitter: @TomRyanSIBP
Get every episode free: Subscribe in iTunes