Podcast: Play in new window | Download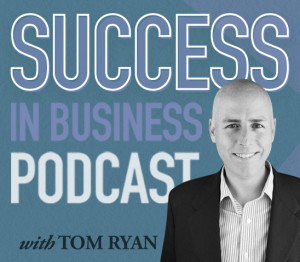 Serious investors all want to see the same thing when they look at your business. It isn't a great idea, although can certainly help capture their attention. It isn't a great business plan, or a brilliant marketing campaign. What investors want to see is traction.
What is traction, and why does it matter so much. In this episode, host and business coach Tom Ryan explains the basic forms of traction — from sales to user adoption — and why they matter when it comes to creating a killer pitch. As always, Tom is joined by producer and co-host Jason Pyles.
• Show opening, and observations on winter sickness (0:00)
• Recap of the "Power Pitch" series thus far (3:35)
• Traction: A measure of how your business is doing already (5:40)
• The role of traction in finding funding (6:45)
• "If you don't have traction, you don't have a deal, you won't get funded." (7:30)
• Best form of traction: Sales (8:10)
• Second best form: User adoption (9:45)
• Other forms of traction (10:25)
• When lesser forms of traction are useful (11:45)
• Talent Jam (15:50)
• Traction validates startup ideas (16:40)
• "Great business ideas are like wearing cutoff jean shorts to the Indy 500" (17:35)
• Real-world examples of startups with traction (21:10)
• Homework: Clearly define your traction, and sharing with others for feedback. Combine it with homework from parts one through four to create a narrative for your business. This is the "hook" part of your pitch. (22:25)
• Next episode: The Business Model
• Sign off, and ways to contact the show (25:20)
---
Links for Today's Episode:
Tweet Tom at: @TomRyanAVL
Do you have a question about your business? Tom would love to help you:
Leave a voicemail: (801) 228-0663
E-mail your questions: SuccessInBusinessPodcast@gmail.com
Like this podcast on Facebook
Follow this podcast on Twitter: @TomRyanSIBP
Get every episode free: Subscribe in iTunes