Podcast: Play in new window | Download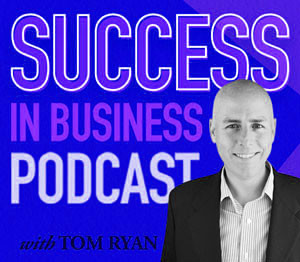 How exactly does the "Always Be Aligning" approach to sales work? In this episode, host Tom Ryan explains the three fundamental building blocks of alignment-based sales, from creating a strong alignment statement and confirming interests to qualifying leads and learning when to pull the plug.
Not only can this technique build more sustainable and long-term relationships with customers, it also prevents the unnatural and high-pressure conversations of traditional methods. As always, Tom is joined by co-host and fellow podcaster Jason Pyles.
• Intro and recap of the "Always Be Aligning" episode
• Overview of the three steps for an Alignment-based sales process
• Step 1. Creating an alignment statement:
Your best guess about why customers would want to buy from you.
Used in the earliest stages. Seeks confirmation.
Real-life example.
• Step 2. Qualify by confirming interests:
A natural and more comfortable method to discuss a prospective buyer's interests.
Directly asking them about what they want. "What does success look like for you?"
Real-life example.
• Step 3. Continually test and disqualify confidently:
Raise concerns quickly, addressing them or moving on.
Prevents you wasting a ton of time on non-qualified opportunities.
Allows you to tactfully pull the plug if need be.
Real-life example.
• Sign off, and next episode preview
---
Links for Today's Episode:
Tweet Jason nicknames to: @TomRyanAVL
Do you have a question about your business? Tom would love to help you:
Leave a voicemail: (801) 228-0663
E-mail your questions: SuccessInBusinessPodcast@gmail.com
Like this podcast on Facebook
Follow this podcast on Twitter: @TomRyanSIBP
Get every episode free: Subscribe in iTunes