Podcast: Play in new window | Download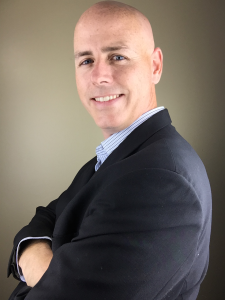 Sales doesn't have to be the high-pressure, trust-destroying experience from the "ABCs of Sales" scene in Glengarry Glen Ross. Not only is it a terrible approach for building a long-term, sustainable relationship with your customers, it's also not very effective in day-to-day sales.
In today's episode, host Tom Ryan explores a more cooperative sales philosophy he calls "Always Be Aligning." It's a disqualification-focused approach that favors strong, mutually beneficial connections with customers over simply getting them to sign on the dotted line. As always, Tom is joined by co-host and fellow podcaster Jason Pyles.
• Intro and recap of the "ABCs of Sales" episode
• "Always Be Aligning" approach to sales
• Changing the sales dynamic to be less adversarial
• Core benefits to the Alignment approach
Clearly states your intentions
Demystifies the process
Builds trust
Easier disqualification
Huge differentiator from your competition
• Three easy steps for the Alignment process
Create an alignment statement
Qualify by confirming interests
Continually disqualify confidently
• Benefits of spending less time chasing after a bad deal
• Sign off, and next episode preview
---
Links for Today's Episode:
Tweet Jason nicknames to: @TomRyanAVL
Do you have a question about your business? Tom would love to help you:
Leave a voicemail: (801) 228-0663
E-mail your questions: SuccessInBusinessPodcast@gmail.com
Like this podcast on Facebook
Follow this podcast on Twitter: @TomRyanSIBP
Get every episode free: Subscribe in iTunes