Podcast: Play in new window | Download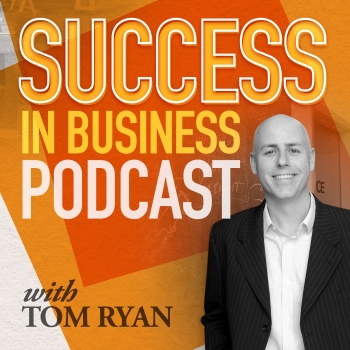 Welcome to the Success in Business Podcast with Tom Ryan, a trusted entrepreneur, coach and mentor.
Tom's podcast is released every single weekday, and it consists of daily expert advice for entrepreneurs from an experienced small-business owner just like you! Each weekday Tom shares stories and golden tips from the experiences and lessons he has learned from helping everyday, early-stage companies grow and scale.
Tom wants the Success in Business Podcast to be your show, so please feel free to call and leave a voicemail and ask Tom any question about your business: (801) 228-0663. And if you're bashful about leaving voicemails, you could e-mail instead: SuccessInBusinessPodcast@gmail.com. Thank you for listening. Tom is looking forward to hearing from you.