Podcast: Play in new window | Download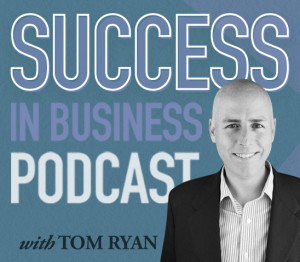 Getting a loan from a conventional lender can be tricky for an early-stage company. Without a long enough operating history or a significant amount of assets to use as collateral, a banker simply might not see your startup as a very good risk. But that doesn't mean you don't have options. For a business that needs just a little capital to grease the wheels and get things moving — perhaps $15,000 or so — a "microloan" might just be the right option.
In today's episode, host and business coach Tom Ryan talks about the pros and cons of microloans, and some great sources (such as the SBA) to start the process. As always, Tom is joined by producer and co-host Jason Pyles.
• Show opening, and recap of funding series
• "You are never not going to be raising some kind of financing for your business."
• Financing to cover the gaps in the production and inventory process
• Introduction to microloans
• Conventional bank loans versus microloans
• The credit underwriting process in traditional lending
• Microloans: Under $50,000, with an average of $10,000 to $15,000
• Microloan sources:
• Microloan pros:
You don't give up equity
Not as much control lost
More accessible to early stage companies
• Microloan cons:
Higher interest rates
Often require personal guarantees and/or collateral
Loan amounts are relatively small
• Next episode: 200th Episode Celebration!
• Sign off, and how to contact the show
---
Tweet Tom at: @TomRyanAVL
Do you have a question about your business? Tom would love to help you:
Leave a voicemail: (801) 228-0663
E-mail your questions: SuccessInBusinessPodcast@gmail.com
Like this podcast on Facebook
Follow this podcast on Twitter: @TomRyanSIBP
Get every episode free: Subscribe in iTunes