Podcast: Play in new window | Download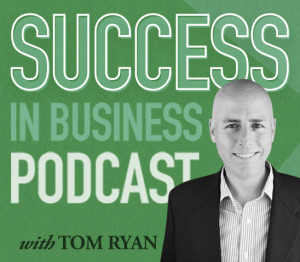 When an investor gives you a million dollars, they now have a million reasons to be upset if the business fails. It's not surprising that many investors will look for a way to get as much of that money back as they can, particularly if they think you've been negligent with their investment. If you don't want to get sued, you might be wondering about the alternatives to equity-based funding deals, such as traditional business loans. What happens to the business debt when the business fails?
In today's episode, host and business coach Tom Ryan continues his examination of personal risk in startup funding instruments. As always, Tom is joined by producer and co-host Jason Pyles.
• Show opening, and recap of personal exposure in equity deals
• "If investors have lost a million dollars on your startup, they have a million reasons to be upset with you." (3:00)
• Reasons for investor lawsuits: Fraud and misrepresentation (3:30)
• "Debt is another thing altogether. If it doesn't go well, you're not going to be able to walk away from a debt deal." (5:00)
• Personal guarantee loans, and their implications (6:30)
• Securitized (asset-backed) loans, and their implications (7:30)
• Often-overlooked loan risks in partnerships (8:30)
• Negotiating prorated loan guarantees (10:00)
• Credit accounts and other considerations (11:30)
• High stakes of securitized loans, and various forms of collateral (13:00)
• "I don't think I've ever done a deal where I've pledged my personal home as collateral on a loan, and I don't think I ever would." (15:00)
• Is equity the clear winner for seed funding? No. (16:00)
• Next episode: When equity isn't the right funding method
• Sign off, and how to contact the show
---
Tweet Tom at: @TomRyanAVL
Do you have a question about your business? Tom would love to help you:
Leave a voicemail: (801) 228-0663
E-mail your questions: SuccessInBusinessPodcast@gmail.com
Like this podcast on Facebook
Follow this podcast on Twitter: @TomRyanSIBP
Get every episode free: Subscribe in iTunes