Podcast: Play in new window | Download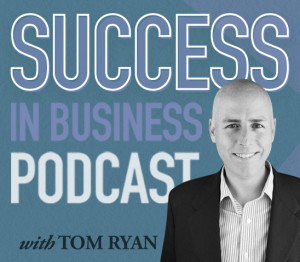 As a startup founder, you really only have one job: Do not run out of cash. When the cash is gone, the business fails, your hard work evaporates, and your investors lose their money. For a first-time entrepreneur, what happens next isn't always so clear. Just how much of that investment cash are you on the hook for, and what happens when an investor thinks you were negligent?
In today's episode of the Success In Business Podcast, host and business coach Tom Ryan takes a look at the personal risks of a startup equity arrangement. As always, Tom is joined by co-host and producer Jason Pyles.
• Show opening, and head-shaving mishaps
• Recap of the funding series thus far, and preview of this week's content (4:00)
• Recap of cash flow and personal exposure (5:30)
• The CFO's Golden Rule "Do not run out of cash"
• How much does it impact you personally if the business tanks and you can't pay the money back? (6:30)
• Equity deals generally don't involve personal exposure (8:00)
• Angel investors don't like losing money, and sometimes sue if they feel you've mismanaged their money (9:00)
• Lawsuits, due diligence and inherent risk (10:30)
• Addressing risk with "friends and family" investors (11:30)
• Letting inexperienced investors know that what they're buying "is really a lottery ticket" (14:00)
• Accredited investors, why they're preferable in many situations
• Next episode: Startup debt and personal exposure
• Sign off, and how to contact the show
---
Tweet Tom at: @TomRyanAVL
Do you have a question about your business? Tom would love to help you:
Leave a voicemail: (801) 228-0663
E-mail your questions: SuccessInBusinessPodcast@gmail.com
Like this podcast on Facebook
Follow this podcast on Twitter: @TomRyanSIBP
Get every episode free: Subscribe in iTunes