Podcast: Play in new window | Download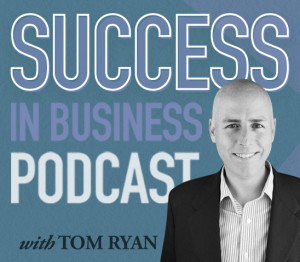 Startup valuations involve a special kind of calculus for everyone involved, and it's not uncommon for first-time founders to be overwhelmed. Tiny differences in an investment proposal from an angel investor can have a huge impact — often millions of dollars or huge percentage differences in total equity — in the final agreement. Even when the investment cash is taken into consideration during the valuation can easily turn a seemingly fair deal into a non-starter.
In this episode, host and business coach Tom Ryan talks about the nuances of "pre-money" and "post-money" valuations, and how they can ultimately change the entire nature of an investment relationship. As always, Tom is joined by co-host and producer Jason Pyles.
• Show opening, and thoughts being a morning person versus a night owl
• Train Your Brain Podcast with Dr. Michael Trayford and Jason's bad brain-related lifestyle choices (1:30)
• Jason's return to jiu-jitsu and the martial arts rabbit hole (3:30)
• Recap of the seed funding series thus far (5:30)
• The difference between "post-money" and "pre-money" (7:30)
• Pre-money and post-money valuation examples (9:00)
• What it means for Asheville Angels to have a post-money investment policy (12:00)
• How post-money and pre-money agreements impact actual cash invested (14:00)
• Next episode: Planning, liquidity and other valuation topics
• Sign off, and how to contact the show
---
Tweet Tom at: @TomRyanAVL
Do you have a question about your business? Tom would love to help you:
Leave a voicemail: (801) 228-0663
E-mail your questions: SuccessInBusinessPodcast@gmail.com
Like this podcast on Facebook
Follow this podcast on Twitter: @TomRyanSIBP
Get every episode free: Subscribe in iTunes