Podcast: Play in new window | Download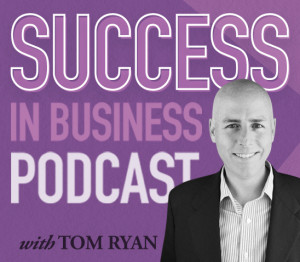 Startups have a limited shelf life. From the inception of the idea to the moment it becomes irrelevant, there's a countdown. For seed-stage investors, this means that any startup worth investing in needs to have a solid plan in place to completely exploit their market advantages, and be willing to do whatever it takes to grow as fast as possible before competitors can find a foothold.
In today's episode, host and business coach Tom Ryan talks explains why companies with high growth potential take priority for most investors, and why it's absolutely vital for startups to lock down their advantages. As always, Tom is joined by co-host and producer Jason Pyles.
• Show opening, and the similarities between finding investors to dating
• The limited shelf life of a startup (3:30)
• Recap of the seed funding discussion thus far (4:30)
• Fast-growing markets and defensible advantages (5:30)
• Why your competitive advantage must be able to survive the "absolute counterattacks" from the competition and other threats (8:00)
• Anticipated annual revenue targets in high-growth companies (9:30)
• What has to happen for a startup to reach $20 million in annual revenue? (11:00)
• How much money is the venture looking to raise, and how well does it fit with the angel investors' model? (13:00)
• Next episode: Natalie Pyles returns
• Sign off, and how to contact the show
---
Tweet Tom at: @TomRyanAVL
Do you have a question about your business? Tom would love to help you:
Leave a voicemail: (801) 228-0663
E-mail your questions: SuccessInBusinessPodcast@gmail.com
Like this podcast on Facebook
Follow this podcast on Twitter: @TomRyanSIBP
Get every episode free: Subscribe in iTunes