Podcast: Play in new window | Download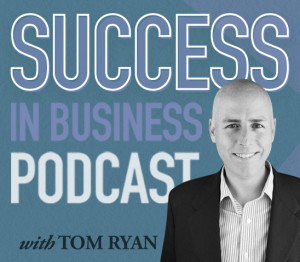 Equity-based finance is the most common instrument used in seed-stage funding. It's also one of the trickiest kinds of funding, because equity is all about ownership. Selling equity may be a relatively easy way raise some much-needed funds, but it comes at a cost. When someone buys a piece of your company, they also gain a legally enforceable right to have a say in the direction of the business. A great business can suffer, or even fail, due to a bad equity partnership.
In today's episode, host and business coach Tom Ryan further explores the topic of seed funding, focusing on the major considerations for equity-based fundraising. As always, Tom is joined by co-host and producer Jason Pyles.
• Show opening, and Jason's role as "lowest common denominator"
• Recap of Ep. 178's intro to seed funding (2:00)
• 6 Methods for Raising Money for Your Startup (and Their Tradeoffs) blog post (2:30)
• What "equity-based financing" means (3:00)
• "Equity financing just means that someone is buying a piece of your business" (4:30)
• Equity owners have rights, and often a preference when it comes to payment (5:30)
• Thinking practically about equity partners: "Would you become roommates with this person? Take a road trip with them? Would they be a good coworker?" (6:30)
• Jason's failed partnership story (7:30)
• Grava Bike Co. as an example of a strong, realistic business relationship
• Considerations in selling equity (9:30)
What's the value of the business?
How much control are you giving up?
How much money do you need to create value?
• Jason's card-playing analogy (13:00)
• Tom's John Candy in Stripes counterpoint (14:30)
• The need for a solid plan for equity-based funding (15:00)
• Why it's easier to raise millions than thousands (16:00)
• Next episode: Valuations
• Sign off, and how to contact the show
---
Tweet Tom at: @TomRyanAVL
Do you have a question about your business? Tom would love to help you:
Leave a voicemail: (801) 228-0663
E-mail your questions: SuccessInBusinessPodcast@gmail.com
Like this podcast on Facebook
Follow this podcast on Twitter: @TomRyanSIBP
Get every episode free: Subscribe in iTunes