Podcast: Play in new window | Download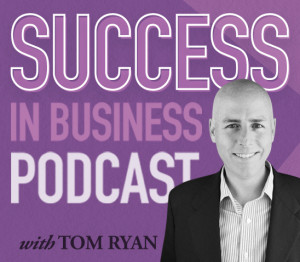 When you work with a wide variety of startups and early stage companies, it's not the differences in business models or industries that stand out most. What stands out most are the similarities. As they grow, every business goes through roughly the same stages of development. No place is this phenomenon more evident than when it comes to fundraising.
In today's episode, host and business coach Tom Ryan launches a new series discussing the fundamentals of fundraising. As always, Tom is joined by co-host and producer Jason Pyles.
• Show opening, with polite introductions
• Standing right in the middle of Western North Carolina's entrepreneurial traffic
• Fundraising, sales and messaging:
"How do I raise money?"
"How do get people to buy my stuff?"
"How do I tell my story?"
• Seemingly small topics that are really just the tip of the iceberg
• The challenges of having high-level fundraising discussions without visuals
• 6 Methods for Raising Money for Your Startup (and Their Tradeoffs)
• Why fundraising can be a daunting task
• Jason's ice cream-based plan to win over investors, and the principle of reciprocity
• Why start an extended discussion of "funding instruments"?
• What are the instruments, and how to do they work?
• Next episode: Essential fundraising categories
• Sign off, and how to contact the show
---
Tweet Tom at: @TomRyanAVL
Do you have a question about your business? Tom would love to help you:
Leave a voicemail: (801) 228-0663
E-mail your questions: SuccessInBusinessPodcast@gmail.com
Like this podcast on Facebook
Follow this podcast on Twitter: @TomRyanSIBP
Get every episode free: Subscribe in iTunes