Podcast: Play in new window | Download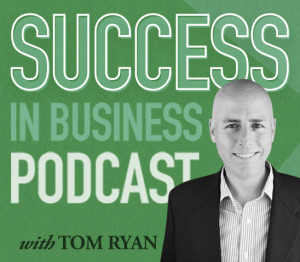 Applying storytelling techniques to your sales process means taking your prospects on their own version of the Hero's Journey. You can think of it as the prospect's individual story arc, allowing them to see how your products or services can help them overcome the challenges they need to be successful within the context of their own tale. To be effective, you not only need to cast the prospect as the central character of the tale, you also need to get them to see your product as the solution they've been looking for.
In today's episode, host and business coach Tom Ryan talks about turning your company's "unfair advantage" into a powerful sales tool through storytelling. Tom is joined by co-host and producer Jason Pyles.
Catch up with the previous Sales Through Storytelling segments: Part 1, Part 2, Part 3, Part 4
• Show opening, and Tom's coming Ireland vacation
• Recap of the storytelling and sales series thus far (3:00)
• "The Prospect Arc" in the sales journey (5:00)
• "This is what sets us apart," or the unfair advantage (7:00)
• VirtualJobShadow.com as an example of an unfair advantage (8:30)
• "Let me pause here and ask you how you see this fitting in with your needs." (11:00)
• Alignment-based salesblog posts (12:30)
• Sales don't happen by accident (13:00)
• Next episode: Good responses, bad responses
• Sign off, and how to contact the show
---
Tweet Tom at: @TomRyanAVL
Do you have a question about your business? Tom would love to help you:
Leave a voicemail: (801) 228-0663
E-mail your questions: SuccessInBusinessPodcast@gmail.com
Like this podcast on Facebook
Follow this podcast on Twitter: @TomRyanSIBP
Get every episode free: Subscribe in iTunes